How to use Coupon Codes and get discounts.
Whenever you shop online, you may see a box to enter coupon code during checkout, don't skip over it or you will miss out on a chance to win big savings. Below we will show you how to use a Coupon Code to get discounts in detail with pictures.
Search for a Store
Go to https://www.rezeem.ph and enter the store name you would like to buy products to search for your favorite coupons.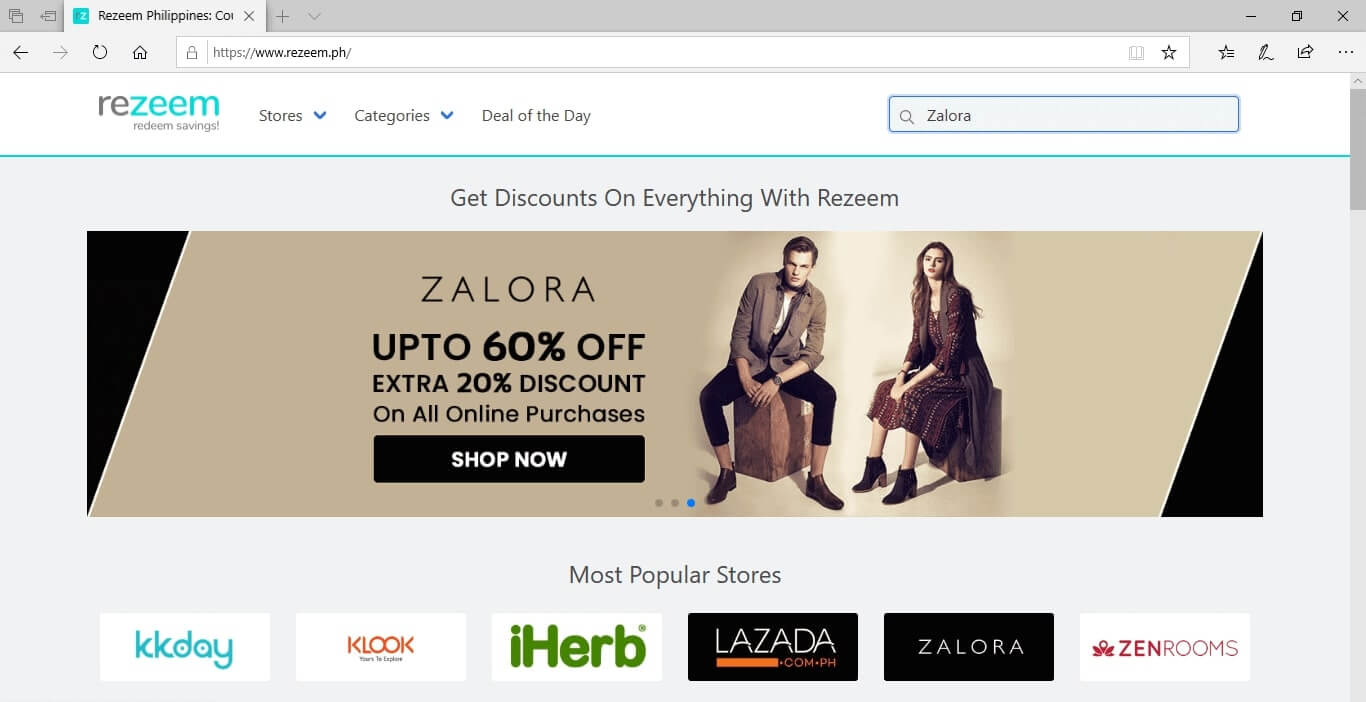 Find the Coupon
Browse through the collection of your store coupons and find the right one you need and read complete description of the coupon and Terms & Conditions.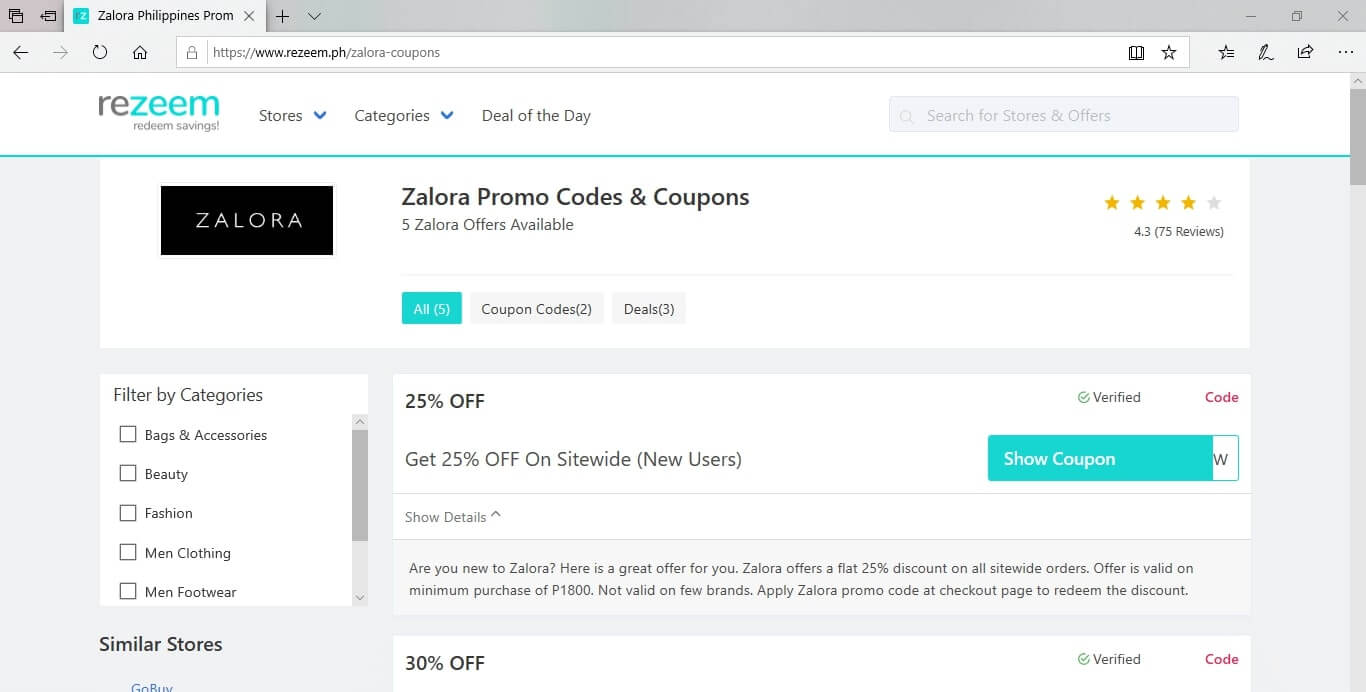 Once you choose the Coupon, click on the Coupon Code and copy it.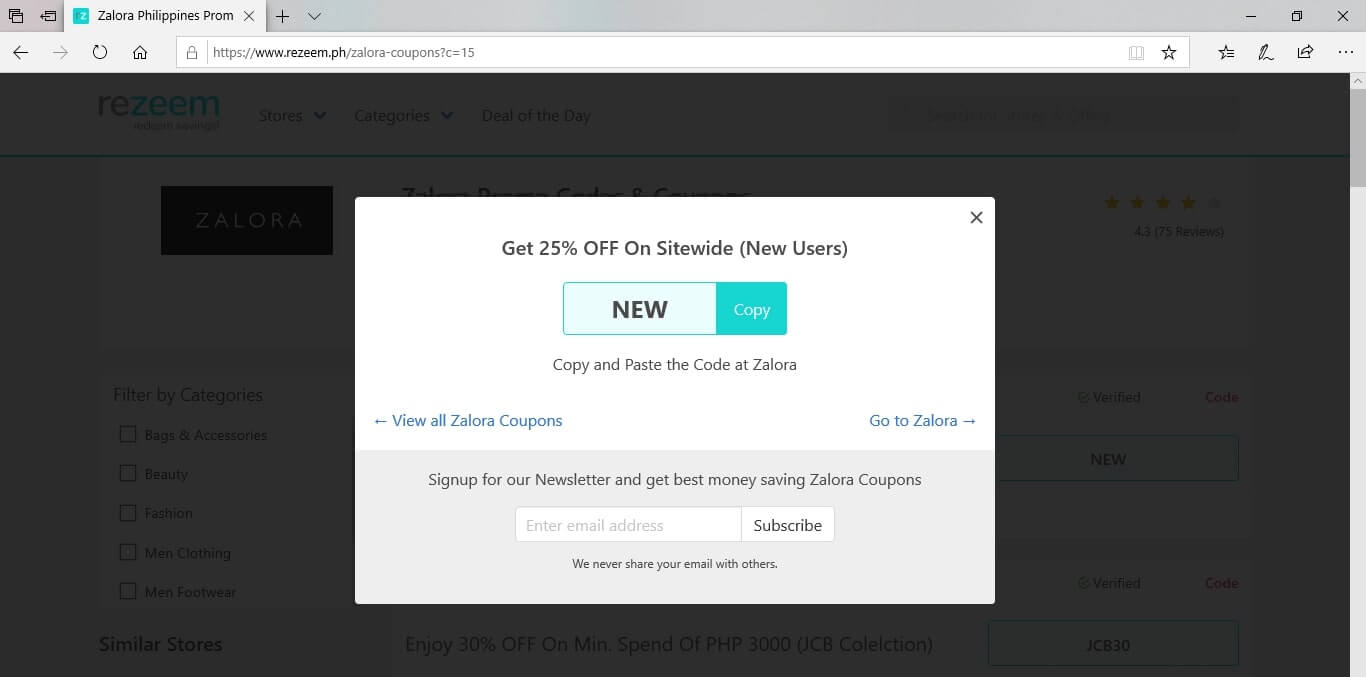 Choose your favorite product in the store
Now head back to the online shopping website and add the product to cart and go to check out page.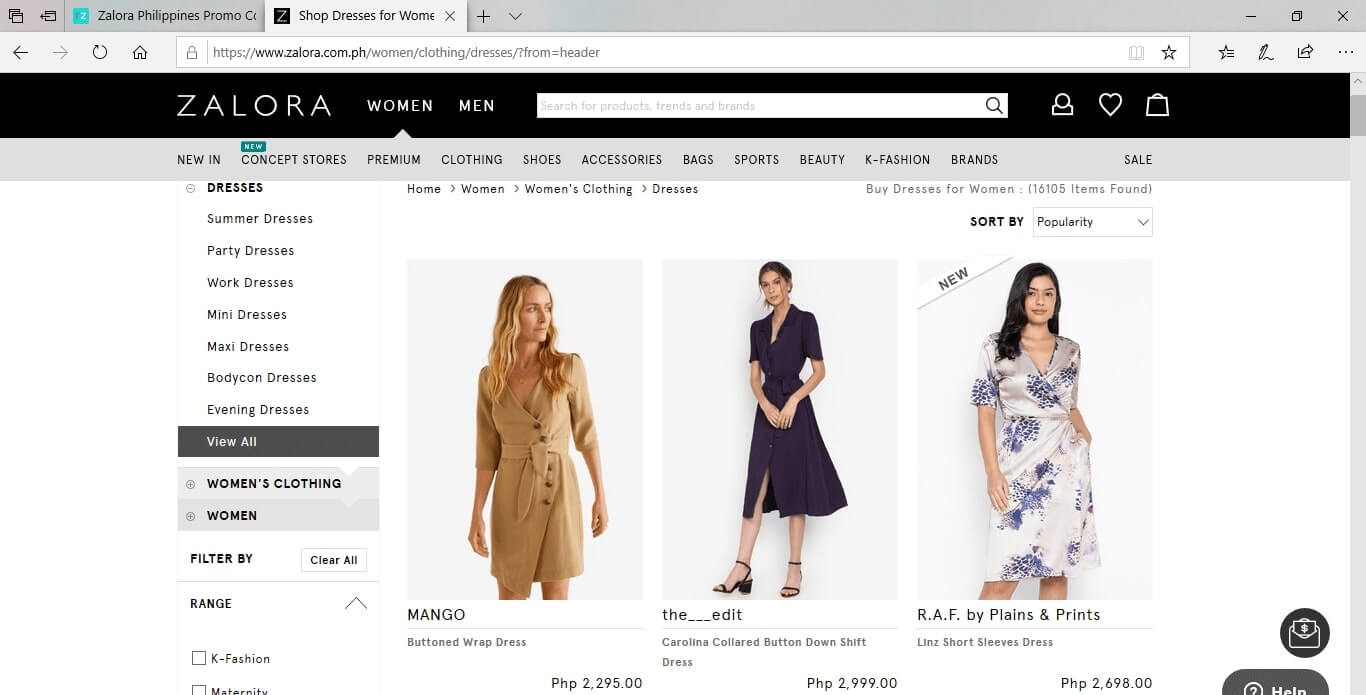 Paste the Code at Checkout:
In the checkout page, paste the Coupon Code and click 'Apply' to get the stated discount on your purchase and complete the payment process. That's it, Have fun.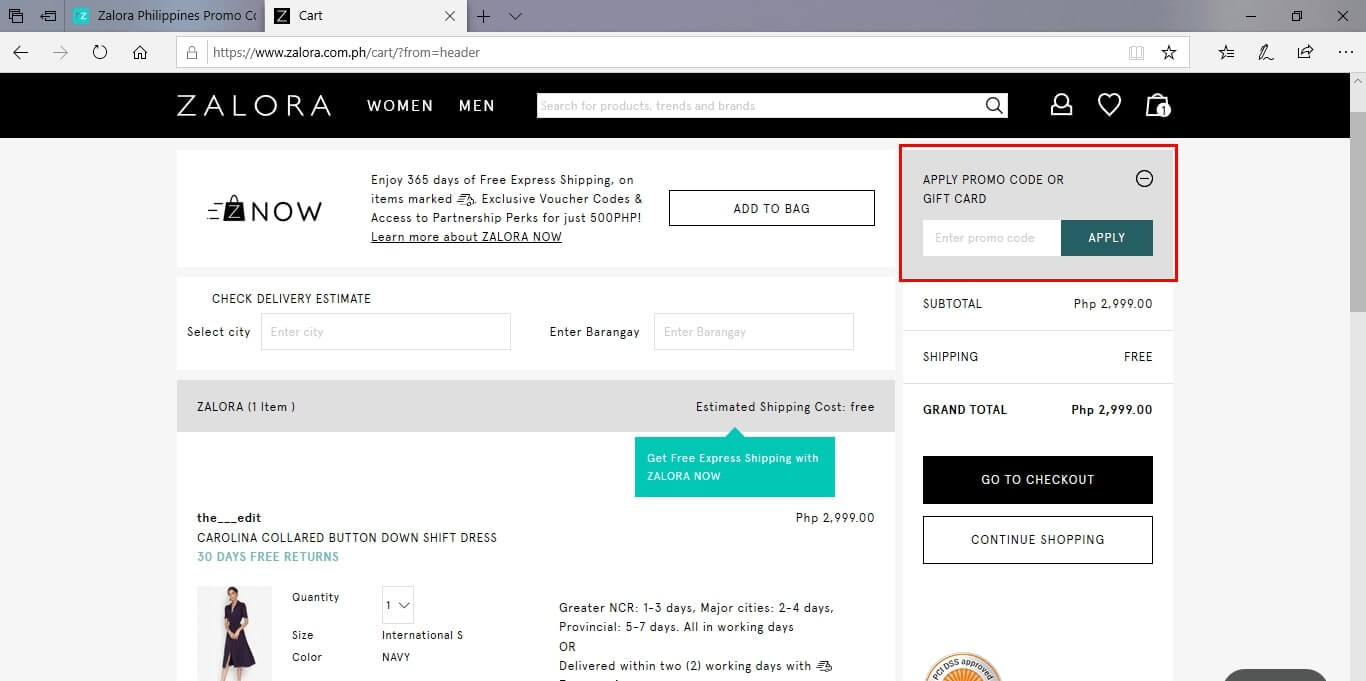 If you have any doubts regarding the use of Coupons, please Contact us.